Contact Information
Name: Racer Productions
Phone: (304) 284-0084
Email: [email protected]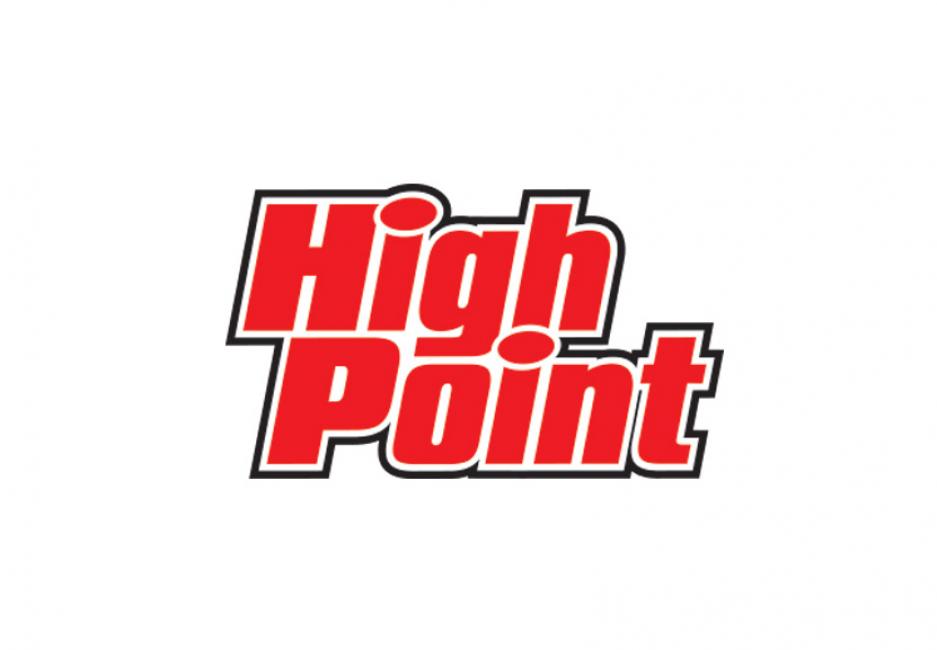 Special Information:
Transponders will be used
- $100 deposit cash or credit; $20 rental fee cash only
Easter Egg Hunt - Saturday at 6:30 PM
Morning Service - Sunday at 7:30 AM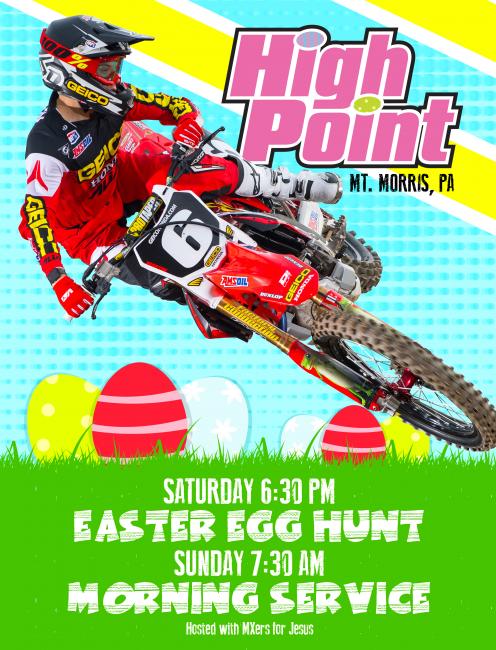 The High Point circuit uses the land's natural elevation to create uphill double and triple jumps and long sweeping corners in a natural ampitheater setting. High Point is a true challenge for the racers and remains one of the most popular tracks in the entire sport. Length of track - 1.2 miles. Elevation change - 300 feet Dirt - Mild clay base with good traction Best tire - Intermediate.
Potable water and ice can be purchased at the Concession Tower. There are food and drink concessions.
For more information check out www.racerproductions.com.
LLMX National Classes:
Saturday
Sunday
2. 125 C
20. 51cc (7-8) Limited
1. Open Pro Sport
16. Senior (45+)**
3. 250 A
21. 65cc (7-9) Limited
4. 250 B
17. Masters (50+)
5. 250 B Limited
22. 65cc (10-11) Limited
6. 250 C
23. 65cc (7-11)
7. 250 C Limited
24. 85cc (9-11) Limited
9. 450 B
25. 85cc (9-12)
8. 250 C Jr. (12-17) Limited
26. Mini Sr. 1 (12-13)
11. 450 C
27. Mini Sr. 2 (12-14)
10. 450 B Limited
28. Supermini 1 (12-15)
12. College (18-24)**
29. Supermini 2 (13-16)
18.1. 51cc (4-6) Special LTD
31. Schoolboy 1 (13-16) B/C
13. Junior (25+)
30. 125 (12-16) B/C
18.2. 51cc (4-6) Shaft Dr LTD
33. Girls (11-16)
14. Vet (30+)**
32. Schoolboy 2 (12-17) B/C
19. 51cc (4-6) Limited
34. Women (12+) Amateur
15. Senior (40+)**
Saturday Support Classes
Sunday Support Classes
Open A Support
Open A Support
Vet Support
Jr. Mini (7-13) Support
51cc (4-8) Open Support
Vet C Support
Vet Open Support
Practice Order:
C
A / B
85cc / Supermini
Vet
65cc
2nd Big Bike
2nd 85cc / Supermini
50cc