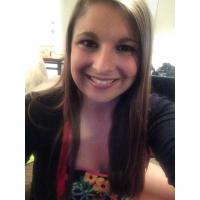 Kayla Bolton
Media Credential Program Now Open for 40th Annual Monster Energy AMA Amateur National Motocross Championship
Time
Thursday, June 17, 2021 | 1:00 PM
Media Credential Program Now Open for 40th Annual Monster Energy
AMA Amateur National Motocross Championship
The Media Credential Application is now open for the 2021 AMA Amateur National Motocross Championship at Loretta Lynn's. The deadline for Media Credential Applications is Friday, July 16 at 5 p.m. ET.
Follow the link below to submit your 2021 AMA Amateur National Motocross Championship Media Credential Application.
Please note the following items regarding the 2021 season and application process:
Make sure all information is accurate. Our primary means of communication with you will be by email.
Applications must be accompanied by an assignment letter from an accredited publication or media outlet.
Freelance journalists and photographers must be on assignment and be named on the application form submitted by the media outlet's editor.
Upon approval, confirmed media members must then complete a credential form and provide digital signatures for the 2021 MX Sports Release Waiver.
The minimum age for a media credential is 18 years.
Prior to filling out your application, please take the time to review the information provided on MX Sports' Media Credential Program page to learn of MX Sports policies, guidelines and procedures for credentialed media.
Click HERE to Begin Your Media Application