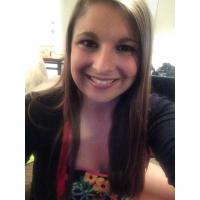 Kayla Bolton
MX Sports Mourns the Passing of Racer Garrett Siek
Time
Thursday, April 29, 2021 | 7:30 PM
MX Sports Mourns the Passing of Racer Garrett Siek
The entire MX Sports racing family is saddened to learn of the sudden passing of Garrett Siek, age 18, from Franklin, North Carolina on Saturday, April 24, 2021.
Garrett found his love of motocross after getting his first dirtbike, a Honda 50cc 4-stroke, when he was just six years old. Garrett spent the majority of his seat time racing the Victory Sports Summer and Winter Series. However, since 2016 Garrett had been working on making it to the most prestigious amateur motocross event in the world, the AMA Amateur Motocross National Championship, held at Loretta Lynn's Ranch in Hurricane Mills, Tennessee.
In March Garrett would come one step closer to his goal, after qualifying for a Regional Championship, the last step in making it to Loretta Lynn's Ranch, where he finished 5th and 6th in the 250 C and 250 C Jr. divisions at the Area Qualifier level. Garrett was set to compete this past weekend at Ironman Raceway in Indiana but returned home to North Carolina before the competition took place. Garrett was a senior in the OnTrack high school program.
According to his obituary, Garrett is survived by his parents, Daniel and Trese Siek; a sister, Abbey Siek; aunt, Beth Siek; uncle, George Siek (Alicia); aunt, Judy Hefti (Dennis); uncle, Rick Zint (Judy); aunt, Peggy Zint; many cousins and his extended Motocross family. Garrett is preceded in death by his grandparents, Norbert and Anne Zint; grandparents, George and Bonnie Siek; grandmother, Margaret Siek; aunt Deborah Touchton and uncle, Danny Zint.
The family will receive friends at the Bryant-Grant Funeral Home on Friday, April 30, 2021 from 6:00 p.m. until 8 p.m. Funeral services for Garrett will be held on Saturday, May 1, 2021 at 2:00 p.m. in the Pine Grove Baptist Church (7454 Highlands Road, Franklin, North Carolina 28734).
Some things will never make sense, and the loss of a young man in the prime of his life is one of those things. This is when the motocross racing community wraps its arms around a suffering family and offers its love and support. Hopefully, this community will find a way to provide the support and understanding to others to avoid a similar loss.
Godspeed, Garrett.