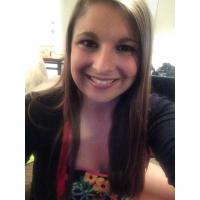 Kayla Bolton
STACYC INC. Partners with 2020 AMA Amateur Motocross National Championship
Time
Wednesday, July 22, 2020 | 12:50 PM
STACYC INC. Partners with 2020 AMA Amateur
Motocross National Championship
STACYC Becomes Camp Loretta's Title Sponsor
MORGANTOWN, W.Va. (July 22, 2020) – STACYC INC. is excited to announce its partnership with MX Sports for the 2020 AMA Amateur Motocross National Championship as the title sponsor of Camp Loretta's, which takes place throughout the week of the National, and their newly -formed support of the holeshot awards.
For 2020, STACYC will be onsite inside the Monster Arena with their electric powered balance bicycles for children. The STACYC bikes geometry, low seat height and ergonomic features allow for easy push and glide functions. Along with their title sponsorship of Camp Loretta's and onsite activations, STACYC will have signage throughout the facility.
STACYC also continues their support with the highly sought-after race holeshot awards given out throughout the week of the National. With a total of 108 gate drops scheduled for 2020 at the Ranch, STACYC will be giving out certificates for those lucky enough to grab one.
"The opportunity to support the families attending is something that the team at STACYC are thrilled about," said Matt Schuman. "The demo program and first-time riding experiences that we organize and support all over the country are something that we are excited to bring to Loretta's ranch and help create the next generation of riders."
Camp STACYC at Loretta Lynn's is day-camp designed for children ages five through 10, operating daily starting Monday, August 3 – Friday, August 8 from 10 a.m. – noon with a break for lunch and then meeting back up from 2 p.m. – 4 p.m. To get your children signed up for camp, you will visit the Camp STACYC's booth at Rider Registration during your designated time.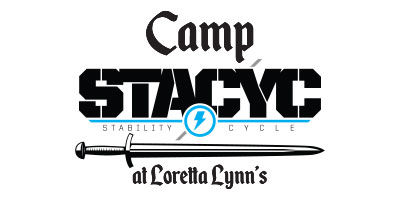 "This year's Camp STACYC at Loretta Lynn's will be a Medieval Times theme," said Wesley Cotter, Camp Loretta's Leader. "There will be a variety of crafts and games including, decorating your own dragon egg and Camp STACYC shirt, capture the flag and a special Knight obstacle course."
Camp STACYC will be practicing social distancing and following CDC guidelines as well as safety protocols by the Safe-to-Race Taskforce. Camp STACYC will be splitting the campers into groups of ten, with all staff members being required to wear masks during camp hours. Campers are encouraged to wear masks as well, but as of now are not required.
"Throughout the week each Camper (or Knight/Princess) will learn skills of teamwork and responsibility while having a lot of fun fending off dragons and wizards," continued Cotter. "We are excited to bring Camp STACYC to the Loretta Lynn's family, and we are ready for a week filled with a lot of fun!"
The 39th annual Monster Energy AMA Amateur National Motocross Championship, will take place Monday, August 3 through Saturday, August 8 at Loretta Lynn Ranch in Hurricane Mills, Tennessee.
For more information on the Monster Energy AMA Amateur National, visit the series official website at www.mxsports.com or call (304) 284-0101. Join the conversation on the event's social media channels, along with receiving the most up-to-date news and exclusive content.
About the Monster Energy AMA Amateur National Motocross Championship
The Monster Energy AMA Amateur National Motocross Championship is the world's largest and most prestigious amateur motocross racing program. This year due to COVID-19 the qualifying system was broken into a five-week Regional Championship system. The qualifying system culminates in the National Final (first week in August) hosted annually since 1982 at the home of country music star Loretta Lynn in Hurricane Mills, Tenn. Nearly 10,200 racers attempted to qualify in 36 classes for 1,512 available positions at the National. Christened "The World's Greatest Motocross Vacation", the National event serves as a launch pad for some of the biggest names in professional motocross and supercross, including Ricky Carmichael, James Stewart, Ryan Villopoto, and Ryan Dungey. The national program is produced by MX Sports, Inc., a West Virginia-based race production company and is sanctioned by the American Motorcyclist Association (AMA). For more information, visit www.mxsports.com.
About the American Motorcyclist Association
Founded in 1924, the AMA is a not-for-profit member-based association whose mission is to promote the motorcycle lifestyle and protect the future of motorcycling. As the world's largest motorcycling rights and event sanctioning organization, the AMA advocates for riders' interests at all levels of government and sanctions thousands of competition and recreational events every year. The AMA also provides money-saving discounts on products and services for its members. Through the AMA Motorcycle Hall of Fame in Pickerington, Ohio, the AMA honors the heroes and heritage of motorcycling. For more information, visit www.americanmotorcyclist.com. Not a member? Join the AMA today: www.americanmotorcyclist.com/membership/join.
###
Media Contact:
Kayla Bolton
(304) 284-0101
[email protected]