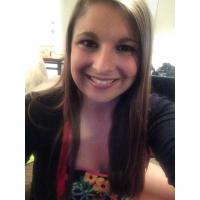 Kayla Bolton
New Sponsors Announced for 2020 Monster Energy AMA Amateur National Motocross Championship at Loretta Lynn Ranch
Time
Tuesday, July 21, 2020 | 10:10 AM
New Sponsors Announced for 2020 Monster Energy AMA Amateur
National Motocross Championship at Loretta Lynn Ranch
Monster Energy, VP Racing Fuels, ARMA, MMI and STACYC Partner For 2020
MORGANTOWN, W.Va. (July 21, 2020) – MX Sports is pleased to announce new partners for the 39th Annual Monster Energy AMA Amateur National Motocross Championship. Monster Energy, VP Racing Fuels, ARMA, Motorcycle Mechanics Institute (MMI) and STACYC Stability Cycle are joining an all-star line-up of sponsors during the week, August 3 through August 8, of the AMA Amateur National held annually at the historic Loretta Lynn Ranch in Hurricane Mills, Tennessee.
Monster Energy joins the AMA Amateur National as the title sponsor. The relationship will include various enhancements at the National Championship, along with the championship trophy getting a makeover. Monster Energy continues to show a remarkable amount of backing to the motorsports industry, their athletes and their fans likewise. Monster Energy encourages what amateurs dream about, creating the Monster Army to back the next generation of pros, the future Jeremy McGrath, Ricky Carmichael, Eli Tomac, Aaron Plessinger, and Justin Barcia's.
Another great addition to the AMA Amateur National Championship this year is VP Racing Fuels. They will be onsite throughout the entire week with fuel, Stay Frosty® performance coolant, hand sanitizer, motorsport containers, apparel and other product at the VP Fuels Island. VP Racing Fuels is a global leader in performance fuels, as well as lubricants, coolants and additives. They have been responsive to their customers and partners assisting in the COVID-19 crisis, expanding their product lines to include top-quality 80% alcohol antiseptic hand sanitizer. VP Racing Fuels is the official fuel and performance coolant of Loretta Lynn's AMA Amateur National Motocross Championship.
Joining as an official sponsor of the 2020 AMA Amateur National is ARMA Sport. ARMA's mission has always been to provide the highest quality products to athletes that help them focus, gain strength and endurance while also speeding up recovery. ARMA was founded by seven-time Supercross champion Jeremy McGrath, and continues to work with other high-profile motocross athletes like Chad Reed, Nick Wey and Christian Craig. ARMA's presence will be felt throughout the facility, but mostly in the cool-down zone where coolers will be stocked with ARMA BLITZ. ARMA BLITZ is a one-stop stimulant-free formula that helps with sustained endurance, increased hydration, reduction of lactic acid, and more.
The Motorcycle Mechanics Institute (MMI) continues to show their support in the industry, joining the Loretta Lynn's program for the 2020 event. MMI has grown from a small training center to a sponsored educational institution serving both the East and West Coasts. MMI's program is currently available at their Phoenix, Arizona and Orlando, Florida campuses. MMI specializes in hands on training with some of the industry's leading brands in motorcycles including Suzuki, Kawasaki, Honda and Yamaha. MMI will additionally be the official title sponsor of all RacerTV broadcasts down at the Ranch. All riders family and friends can watch the race action straight from their favorite device on RacerTV.com
STACYC INC. becomes the title sponsor of Camp Loretta's for the 2020 event, as well as continuing their support with the coveted race holeshot awards. With a total of 108 gate drops scheduled for 2020 at the Ranch, STACYC will be giving out certificates for those lucky enough to grab one. STACYC will be onsite for the entire week of racing, located inside the Monster Arena, with their electric powered balance bicycles for children.
The 39th annual Monster Energy AMA Amateur National Motocross Championship, will take place Monday, August 3 through Saturday, August 8 at Loretta Lynn Ranch in Hurricane Mills, Tennessee.
For more information on the Monster Energy AMA Amateur National, visit the official series website at www.mxsports.com or call (304) 284-0101. Join the conversation on the event's social media channels, along with receiving the most up-to-date news and exclusive content.
About the Monster Energy AMA Amateur National Motocross Championship
The Monster Energy AMA Amateur National Motocross Championship is the world's largest and most prestigious amateur motocross racing program. This year due to COVID-19 the qualifying system was broken into a five-week Regional Championship system. The qualifying system culminates in the National Final (first week in August) hosted annually since 1982 at the home of country music star Loretta Lynn in Hurricane Mills, Tenn. Nearly 10,200 racers attempted to qualify in 36 classes for 1,512 available positions at the National. Christened "The World's Greatest Motocross Vacation", the National event serves as a launch pad for some of the biggest names in professional motocross and supercross, including Ricky Carmichael, James Stewart, Ryan Villopoto, and Ryan Dungey. The national program is produced by MX Sports, Inc., a West Virginia-based race production company and is sanctioned by the American Motorcyclist Association (AMA). For more information, visit www.mxsports.com.
About the American Motorcyclist Association
Founded in 1924, the AMA is a not-for-profit member-based association whose mission is to promote the motorcycle lifestyle and protect the future of motorcycling. As the world's largest motorcycling rights and event sanctioning organization, the AMA advocates for riders' interests at all levels of government and sanctions thousands of competition and recreational events every year. The AMA also provides money-saving discounts on products and services for its members. Through the AMA Motorcycle Hall of Fame in Pickerington, Ohio, the AMA honors the heroes and heritage of motorcycling. For more information, visit www.americanmotorcyclist.com. Not a member? Join the AMA today: www.americanmotorcyclist.com/membership/join.
###
Media Contact:
Kayla Bolton
(304) 284-0101
[email protected]