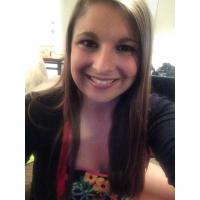 Kayla Bolton
2019 Rocky Mountain ATV/MC AMA Amateur Motocross Championship Welcomes Returning Sponsors to the 38th Annual Event
Time
Thursday, July 18, 2019 | 3:40 PM
FOR IMMEDIATE RELEASE
Kayla Bolton
(304) 284-0101
[email protected]
2019 Rocky Mountain ATV/MC AMA Amateur Motocross Championship
Welcomes Returning Sponsors to the 38th Annual Event
Industry's Top Companies to Attend Largest Amateur Motocross Event
MORGANTOWN, W.Va. (July 18, 2019) – With the 38thAnnual Rocky Mountain ATV/MC AMA Amateur National Motocross Championship presented by Lucas Oil getting closer to its start date, Monday, July 29 – Saturday, August 3, MX Sports is pleased to welcome back a host of returning sponsors to the historic Loretta Lynn Ranch in Hurricane Mills, Tennessee. The biggest companies throughout the industry, along with top names in amateur racing, continue to join forces with the world's largest and most prestigious amateur motocross event in the world.
Rocky Mountain ATV/MC continues to show their support as they return to the ranch for the sixth year as the title sponsor. During the Road to Loretta's, the Race Gas program returned to Area Qualifiers, Regional Championships and now at the National. Racers will receive $20 in credits in their account on RockyMountainATVMC.com. When Race Gas Cash credits are earned, you'll receive an email letting you know how much cash has been put into your account, what event you received it for and the expiration of that credit. If you don't have an account with Rocky Mountain ATV/MC, you'll have the opportunity to do so through the email that is sent to you. Through this program, Rocky Mountain ATV/MC has contributed a grand total of $396,790 back into the hands of amateur motocross racers as they've competed on this year's Road to Loretta's.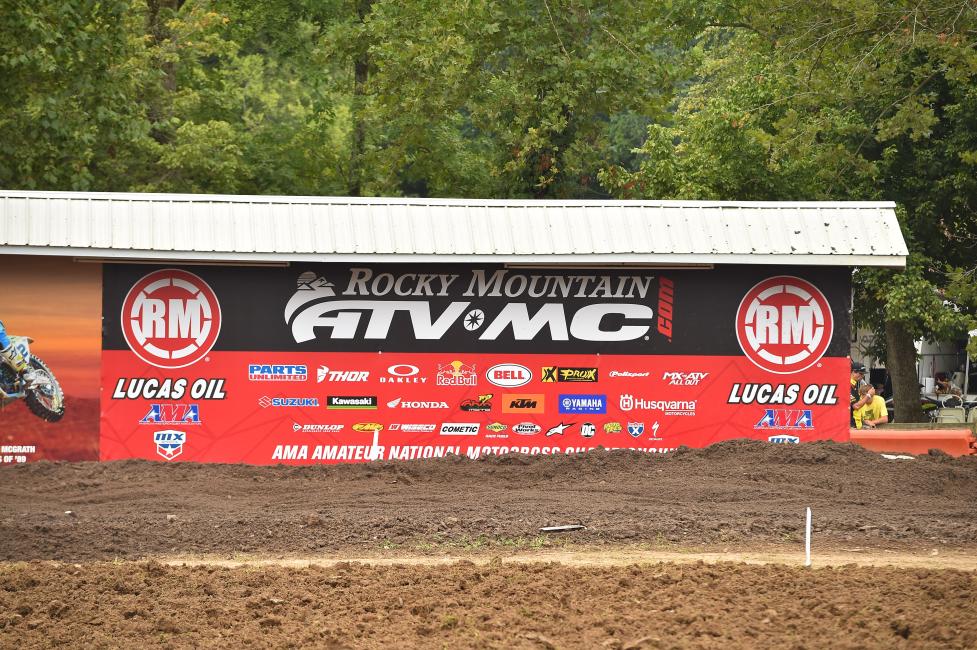 Making their return for the third year as the presenting sponsor is Lucas Oil. This year Lucas Oil will be on-site with a large activation. They will also help feature Loretta Lynn's with two 1-hour broadcasts televised on NBCSN in the fall as part of Lucas Oil TV. These nationally televised broadcasts will bring a heightened level of exposure to amateur racing and feature some of the best up-and-coming racers as they progress their careers.
Continuing their long-time support of amateur racing will be Thor and Parts Unlimited, hosting various giveaways and hospitality for Thor racers and families throughout the week. Red Bull will return as the official energy drink for its ninth consecutive year and will host the Mini Moto Mechanics Invitational Pit Bike race, which kicks off Sunday evening.
Returning with their sunglasses and motocross goggles on full display in Sponsor Village will be Oakley. They will also once again be sponsoring the Oakley Golf Cart Parade on Sunday at 5 p.m. on the Starting Line. Oakley will also be giving away a free pair of sunglasses to the mother of each National Champion. Bell Helmets continues to give back with the holeshot awards. With 108 gate drops scheduled for 2019 at the Ranch, Bell Helmets will have $10,800 in gift certificates up-for-grabs the week of the National.
Coming back as the official plastic company is Polisport. Providing track indicators, which is one of the most important tools in creating a National level track, will help guide racers through the bumps, turns and ruts at Loretta Lynn's Ranch. ProX Racing and MX vs ATV All Out return to the lineup for 2019, both will be displaying their products in Sponsor Village.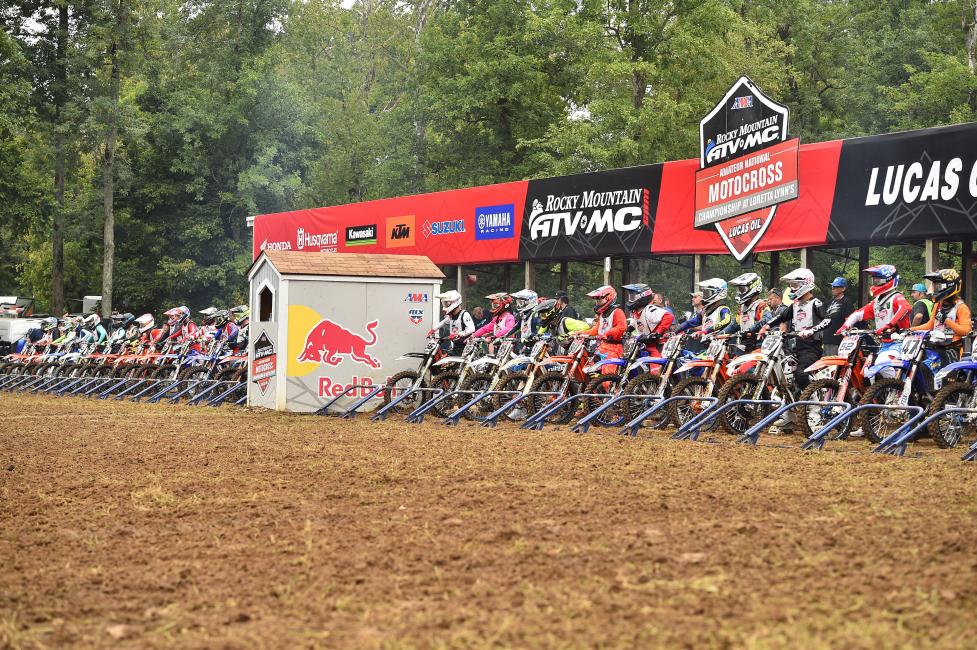 Alongside the National's Feature Sponsors are Associate Sponsors including MotoTees, Dunlop, FMF, AirMedCare, Wiseco, Cometic, Specialized, Sunoco Race Fuels, Alpinestars, Pivot Works, Dunlop Motorcycle Tires, Hoosier Racing Tire, GoPro and The Mind Champion.
All seven major manufacturers including Suzuki, Kawasaki, Honda, Cobra, KTM, Yamaha and Husqvarna continue their support of amateur motocross with over $1.6 million available in contingency. The 2019 Rocky Mountain ATV/MC AMA Amateur National Motocross Championship runs July 30 through August 3 at Loretta Lynn Ranch in Hurricane Mills, Tennessee.
For more information on the AMA Amateur National, visit the series official website at www.mxsports.com or call (304) 284-0101. Join the conversation on the event's social media channels, along with receiving the most up-to-date news and exclusive content.
About the Rocky Mountain ATV/MC AMA Amateur National Motocross Championship
The Rocky Mountain ATV/MC AMA Amateur National Motocross Championship presented by Lucas Oil is the world's largest and most prestigious amateur motocross racing program. The national qualifying program consists of 54 Area Qualifiers (February through May) and 13 Regional Championships (May through June), hosted at select motocross facilities across the country. The qualifying system culminates in the National Final (first week in August) hosted annually since 1982 at the home of country music star Loretta Lynn in Hurricane Mills, Tenn. Nearly 20,000 racers attempt to qualify in 36 classes for the 1,512 available positions at the National. Christened "The World's Greatest Motocross Vacation", the National event serves as a launch pad for some of the biggest names in professional motocross and supercross, including Ricky Carmichael, James Stewart, Ryan Villopoto, and Ryan Dungey. The national program is produced by MX Sports, Inc., a West Virginia-based race production company and sanctioned by AMA. For more information, please visit www.mxsports.com.
About the American Motorcyclist Association
Founded in 1924, the AMA is a not-for-profit member-based association whose mission is to promote the motorcycle lifestyle and protect the future of motorcycling. As the world's largest motorcycling rights and event sanctioning organization, the AMA advocates for riders' interests at all levels of government and sanctions thousands of competition and recreational events every year. The AMA also provides money-saving discounts on products and services for its members. Through the AMA Motorcycle Hall of Fame in Pickerington, Ohio, the AMA honors the heroes and heritage of motorcycling. For more information, visit www.americanmotorcyclist.com. Not a member? Join the AMA today: www.americanmotorcyclist.com/membership/join.