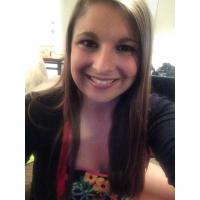 Kayla Bolton
MX Sports Mourns the Passing of Amateur Motocross Racer Ryder Schnowske
Time
Thursday, June 27, 2019 | 8:20 AM
It is with an extremely heavy heart that MX Sports reports the passing of amateur motocross racer Ryder Schnowske of Cambridge, Illinois. Ryder was involved in an accident on Saturday, June 22, while attempting to qualify for the AMA Amateur National at the Baja Acres Regional Championship in Millington, Michigan. Ryder passed away due to the injuries sustained in the accident. Ryder Schnowske was 15 years old.
Visitation will be held on Thursday, June 27 from 4 to 8 p.m. at Cambridge High School. A Celebration of Life will take place on Friday, June 28 at 11 a.m. at Cambridge High School, with services at Rosedale Cemetery at 12:15 p.m. followed by a luncheon at 12:45 p.m. inside Cambridge Elementary School.
Donations may also be made to Ryder Schnowske Memorial Fund
Mail to: C/O Stackhouse-Moore P.O. Box 67, Cambridge, IL 61238
Tel: 1-309-937-3395
Godspeed, Ryder.