NBCSN Tune-In Alert: Loretta Lynn's AMA Amateur Motocross National Episode 1 This Saturday at 4:30 p.m. ET
Time
Friday, November 10, 2017 | 1:25 PM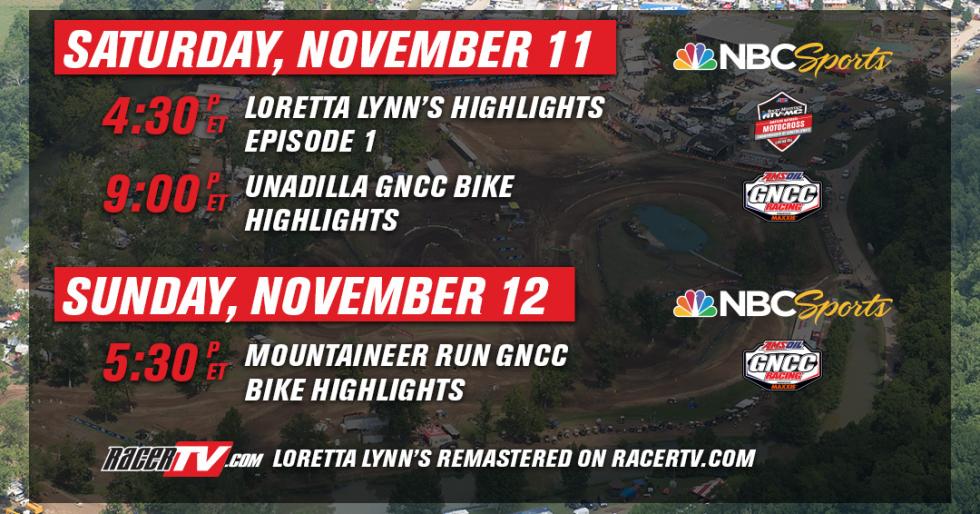 The first-ever one-hour episode of the Rocky Mountain ATV/MC AMA Amateur National Motocross Championship presented by Lucas Oil is set to air this Saturday, November 11, at 4:30 p.m. EST! You'll be able to see an in-depth look at the Jazzmyn Canfield's program, the Masterpool family and the newly crowned Nicky Hayden AMA Horizon winner, Justin Cooper. Do you already have plans to be gone riding on Saturday? Then you can watch a re-air of Episode 1 on Wednesday, November 15, at 3:30 p.m. EST!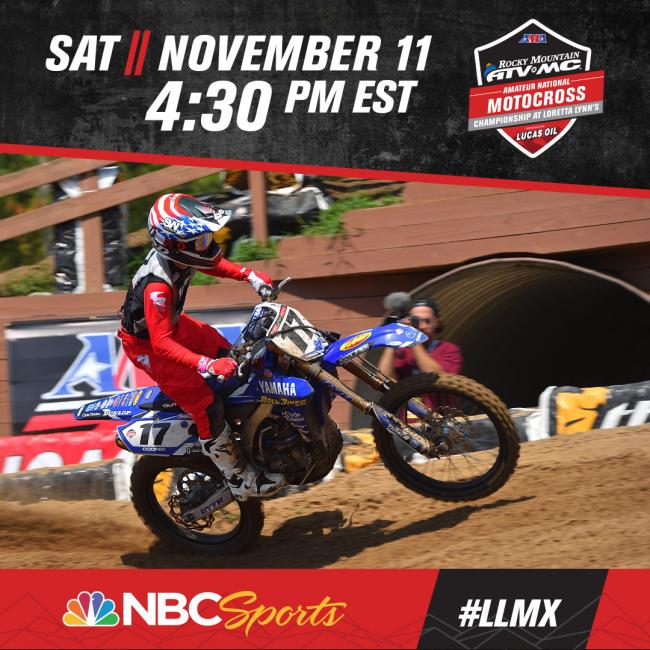 PREMIERE:
Saturday, November 11
LLMX Show Episode 1
Television: 4:30 pm EST; NBCSN
REPEAT AIRING:
Wednesday, November 15
LLMX Show Episode 1
Television: 3:30 pm EST; NBCSN
Episode 2 from the Amateur National will premiere next month on December 23, at 3:00 p.m. EST. Visit RacerTV.com for the 2017 Loretta Lynn Remastered series to hold you over this off-season. 10 new motos are released each Monday right HERE.
For more information on the world's largest and most prestigious amateur national motocross championship visit the event official website at www.mxsports.com or call (304) 284-0084. Also follow the Facebook, Twitter and Instagram accounts for exclusive content and to catch the latest news.
Use the NBCSN channel finder to determine the channel for NBCSN in your area.