Clear Kits & Spare Parts From Polisport!
Time
Tuesday, October 17, 2017 | 3:55 PM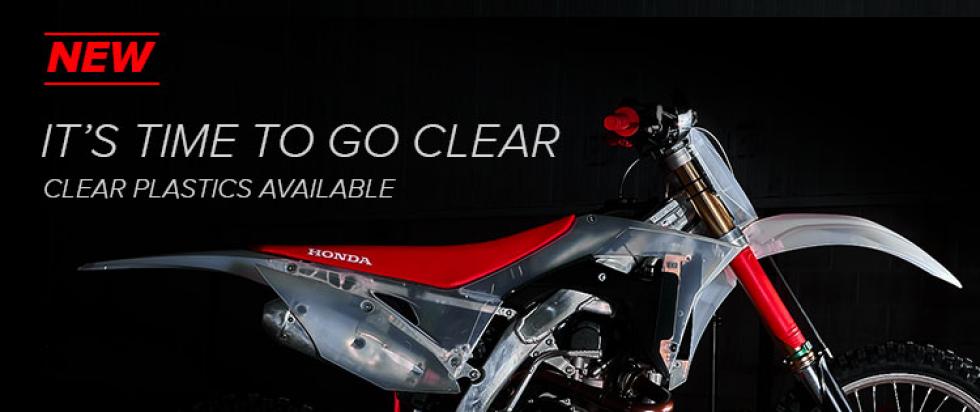 MX CLEAR KITS & SPARE PARTS
A COMPLETE EXCLUSIVE FROM POLISPORT
After the FLO yellow color, Polisport releases the CLEAR Plastics. Now you can customize your motorbike with these Polisport's exclusive colors giving it a unique and personal look, making it stand out from the crowd.
Polisport clear plastics will be available for some models of KTM, Yamaha, and Honda; in a complete kit. All the parts will also be available separately so you can mix and match with other colors.
Your Bike, Your Colors!
// KTM SX/SX-F/XC/XC-F
CLEAR KIT & SPARE PARTS

// HONDA CRF450R
CLEAR KIT & SPARE PARTS

// HONDA CRF250R
CLEAR KIT & SPARE PARTS

// YAMAHA RESTYLING YZ125/250
CLEAR KIT & SPARE PARTS