3 Palms Area Qualifier Race Report
TimeMonday, March 27, 2017 | 2:15 PM
With Spring Nationals coming near and motocross riders in peak condition, March 4th-5th, 2017 marked yet another year 3 Palms Action Sports Park hosted a Loretta Lynn's Qualifier. This year, 3 Palms was honored to host the opening round South Central Area Qualifier, where riders would get their first chance to try and qualify for the Regional Qualifiers later this year. The area qualifier is the first step on the road to Loretta's, as you must qualify in your racing class to move to the regional qualifiers. Riders traveled near and far for their attempt at qualifying for the illustrious Loretta Lynn's Amateur National, spanning regions all across the country. 3 Palms could not be more pleased with the opportunity to host this prestigious event and in result, an epic weekend of racing took place.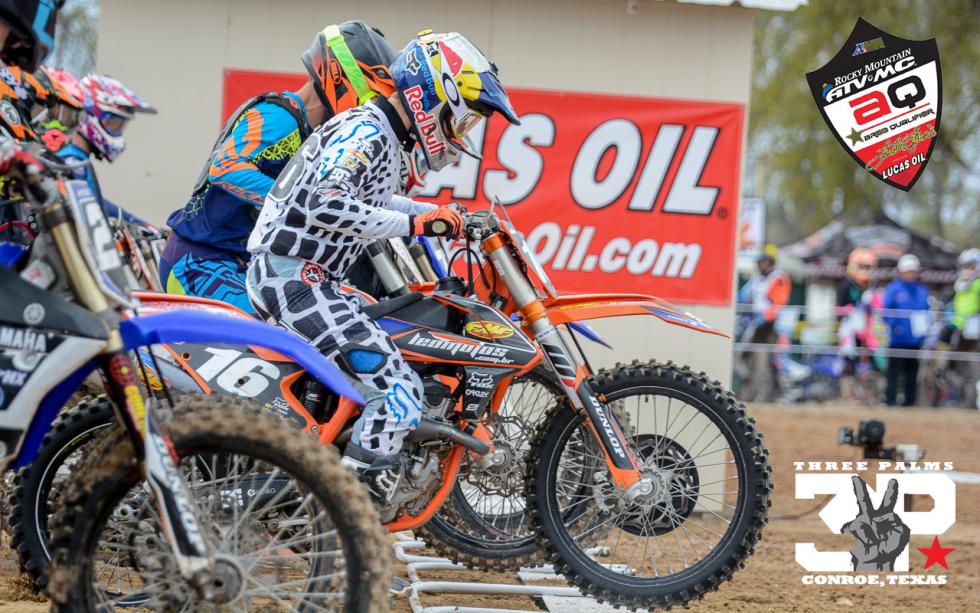 With weather looking to be a factor for the weekend, tracks were prepped early to prepare for poor weather conditions and it did pay off. Saturday morning started off a little muddy and wet after some showers during nightfall, but this didn't stop any racer. By early afternoon, the track was in prime condition, with just the right amount of moist dirt and deep lines, ready to test the skills of any rider that traveled its path. One rider who really stood out on Saturday was Baytown, Texas' very own Jadon Cooper. With an exciting overall win in 125C along with one also in 250C Jr. (12-17) and a third overall in Schoolboy 2 (12-17) B/C, Jadon looks to be on a hot streak. Heading into Regional Qualifiers this summer, Cooper is definitely one to watch. On Sunday, the star of the show was Monster Energy/Kawasaki's very own Lance Kobusch, who swept 250B and Schoolboy 2 (12-17) B/C and also nabbed a win in 450B before ultimately choosing not to start the second moto. Even though the weather looked to rain for the entire day, the track crew got together and made some additions to the track to make it ready for all conditions. Luckily, the day was filled with nothing but sun and a track with a perfect dirt texture for clean faces and deep ruts. The classes were stacked with many who have won in years past at qualifiers and also some new faces. One such was Houston's very own Parker Martin. Parker returns back in action aboard his new 250F and finished with a 2nd overall in 250B and 3rd overall in 450B. With the gates stacked up and the rider's chances of making their dream race on the line, the 3 Palms GP Track was filled with close racing action.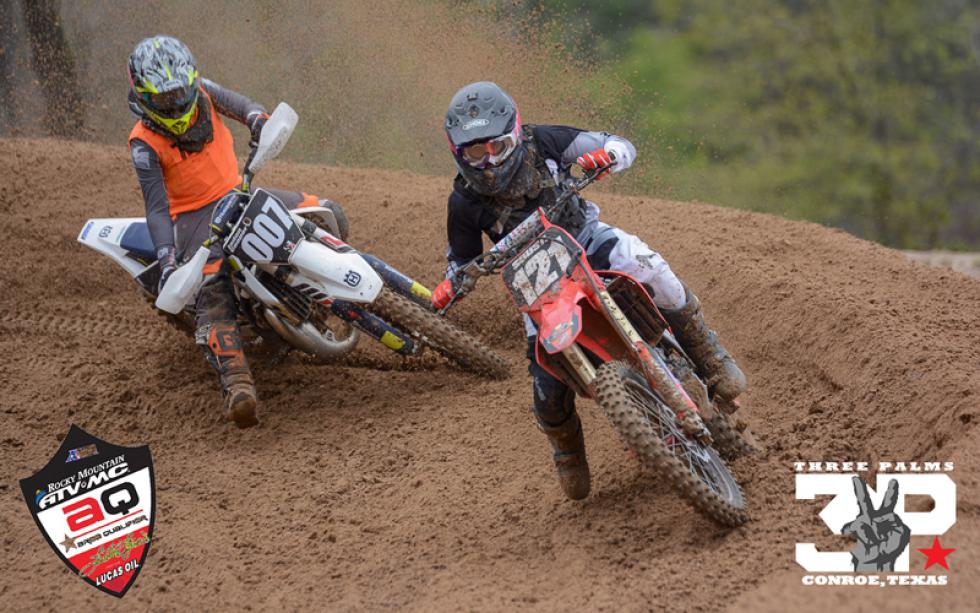 All in all, the weekend turned out to be a huge success for the track itself, as 3 Palms welcomes any riders who enjoyed the track to come back. Riders poured everything they had into every moto they had raced, and hopefully many walked away with a ticket to the next stage of attempting to qualify for Loretta Lynn's Ranch at the end of July. With a mix of sand and prime dirt, the 'Trackman', Emil Shebelbon aims to make every weekend's conditions just as prime as the qualifier. 3 Palms will continue to grow with the appreciation of its customers and the ability to host events year after year for MX Sports.
About 3 Palms Action Sports Park
3 Palms Action Sports Park is a 255-acre park with various activities and venues available to the public. With the help of ESE We Make Tracks Inc., 3 Palms Action Sports Park has been established as America's #1 Destination for Action Sports Enthusiasts. With 5 premiere Motocross tracks, 2 Peewee tracks, and a Pit Bike Track, a BMX Track, a Trail system, a Championship Wakeboarding Lake, a wake cable park, a full-service Boat Dealerships, and a full-service Motorcycle Dealership– there is truly something for everyone. 3 Palms Action Sports Park also offers other activities such as Camping, Jet Skiing, Fishing, an Open Venue available for rent, and Adventure Racing ready areas.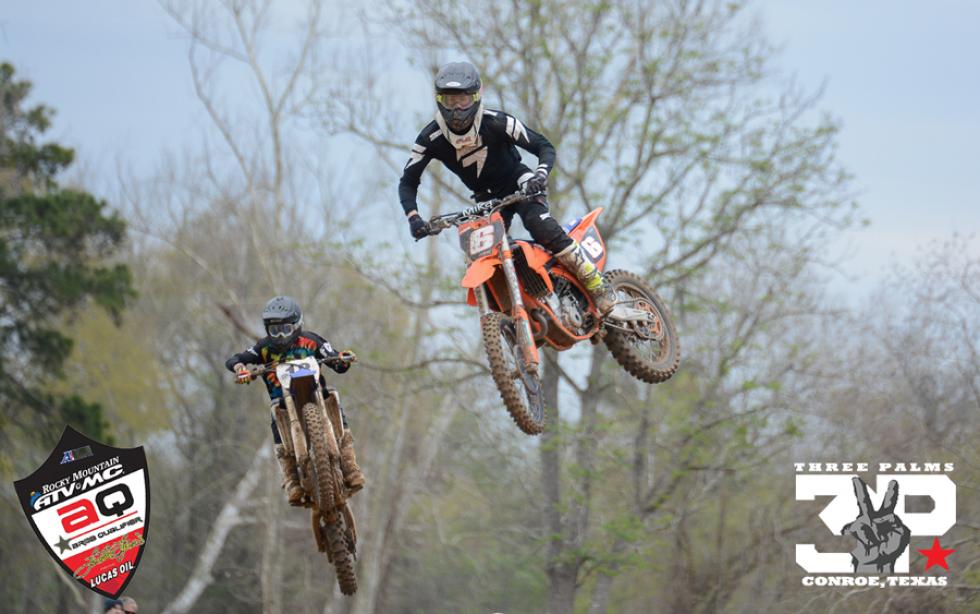 To learn more about 3 Palms Action Sports Park, please contact:
Allyson Maywald, Media Relations
281-736-3971
[email protected]