MotoTees DVD Clearance Sale!
Time
Friday, February 20, 2009 | 2:15 PM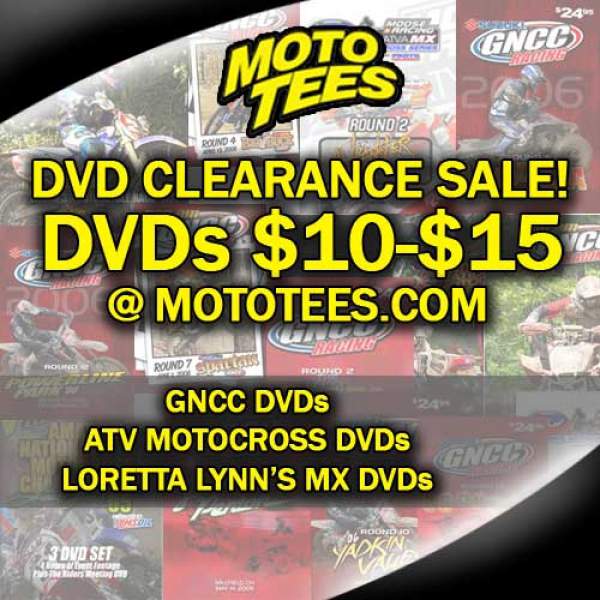 Mototees.com kicks off their annual clearance sale today with a DVD blow out special!! Head over to mototees.com and pick up past GNCC, ATV Motocross and Loretta Lynn's MX DVD's from 2005 to 2008. DVD's are priced from $10 to $15 and at these prices, they won't last long. Quantities are limited and once a DVD sells out, it will be gone forever!

Check back on Monday, when 2008 Event T-Shirts will also be on sale at a special price!