Contact Information
Name: Unlimited Sports
Phone: (321) 303-1002
Email: [email protected]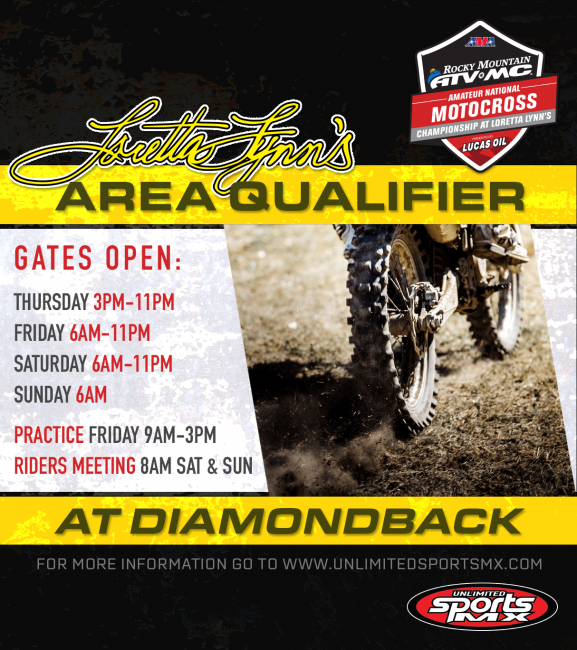 Unlimited Sports MX developed Diamondback MX four years ago adding it to the world-renowned Gatorback Cycle Park. The facility now includes Gatorback MX, a SX track and Diamondback MX. Gatorback Cycle Park has a long history in both pro and amateur motocross racing and hosts the Mini Os each year the week of Thanksgiving.
Gatorback Cycle Park is located just west of Gainesville, Florida in Alachua. We offer 140 RV Hookups with electric and water.
For more information please visit www. Unlimitedsportsmx.com